Trends to Help You Sell Your DC Home
It's a great time to sell in the DC area. The real estate market is fairly flying. You should know what people want, however, and try to enhance the features of your home that cater to these wants.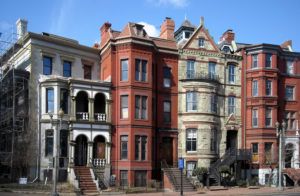 Location, location, location: Two things are important to many DC buyers. The first is walkability. Walkable urban areas are popular with today's buyers. Another is convenient access to public transportation. This is important to career people who want an easy commute. If you are in such an environment, that is a huge selling point.
Of course, location includes things like the amenities that are nearby. Shops and restaurants that cater to the DC set can be highlighted when you show your home. Facilities such as fitness gyms and playgrounds are also relevant. If the potential buyer has children, a grade "A" school situation can be a big plus.
Taking it outside: Another trend is to be al fresco. If you have a space where you can place a wood burning fire pit and possibly a gas grill, along with a table and a few chairs, be sure that space is attractively staged for your showing. It doesn't have to be a large space, but it should be inviting.
The interior: You want your home to be a place where buyers can picture their own belongings. That means stowing your personal photos and knick knacks, and showing a clean, but attractive living space. A popular trend is to place paintings or artifacts from local artists in your home.
Instead of the earth tones that were the last word in the previous decades, the inclination now is in the direction of grays and cooler colors. For kitchens, whites and subtle light colors are popular. Darker woods are being used for floors. Reclaimed wood and fixtures from places like Restoration Hardware are also popular.
Many of the places in these urban areas of DC are vintage homes, and aren't built with a lot that the newer homes (with less character) have. Windows are sometimes smaller and don't give as much daylight as the newer homes. Be sure the window treatments are set to let in as much light as possible, and turn on all the lights. If you don't have a bathroom for every bedroom, work on making what you do have as attractive as possible.
The hook: Even more than in other large metropolitan areas, the people in DC are usually in a hurry. That means they don't have time for long descriptions of the homes they're considering for viewing. Make your listing pop out with catchy phrases that highlight the best features of your house.
The plan is to make your home the one everyone wants to buy!