Rosslyn's New Streetscape Experience for Pedestrians
Arlington County is well-known for its success toward achieving mixed communities with residents, businesses and local governments working together to create an enjoyable place to live. Rosslyn is a great example of the efforts being made to create an incredible urban village for people to live, work and play in. The latest project from the Rosslyn BID is all about creating a streetscape for pedestrians. The first installments of the new Rosslyn Streetscape project were put on the corner of Wilson Blvd and Oak Street.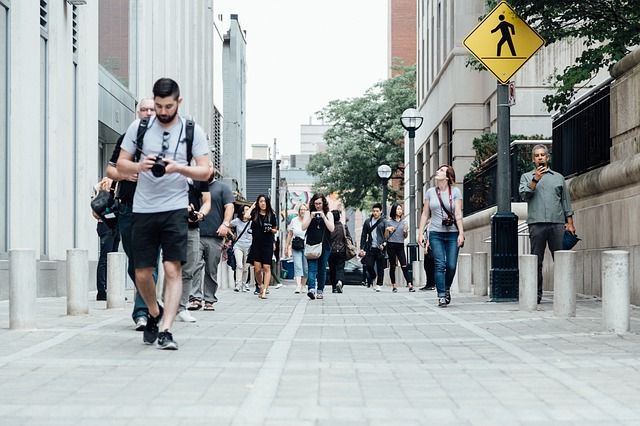 The goal is to provide access to resources from the ground up. Rosslyn is a high density population area of the County, and has the highest pedestrian volume as well. This means maximizing the use of public space is a critical must if the area is to continue to grow successfully. With the new streetscape project, you will also know you are in the Rosslyn neighborhood by the distinctive design of the items, which was inspired by the Rosslyn skyline. The design elements also took inspiration from other urban villages that have used this approach successfully. If the new design for Rosslyn works well, other neighborhoods could see their own streetscape updates. These new streetscape installments go beyond an artistic vision however.
The elements provide a functional connection that supports an active public interaction with local businesses through heightened walkability. Some examples of increased functionality include a mobile solar charging unit, new bike racks that allow multiple lock locations for any bike, tableau information stands which will highlight Rosslyn's features and amenities, and roving information carts. Ergonomic benches, and contemporary planters will help define active public spaces along Rosslyn's sidewalks. There will also be more public seating provided with City Chairs. These chairs will be available for use throughout Rosslyn and are designed to be mobile, providing more options for pedestrians.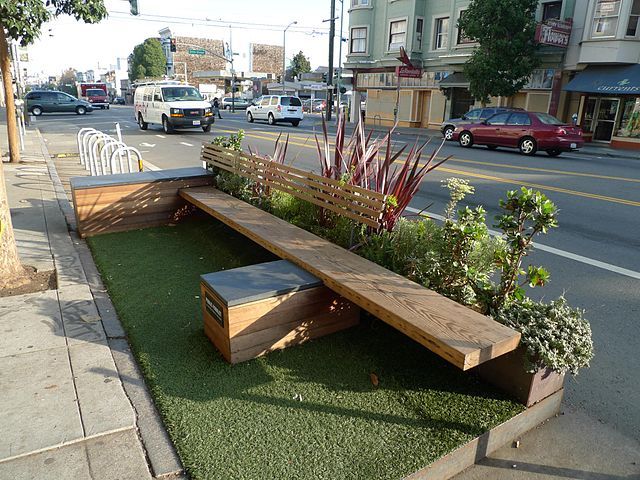 You can also expect to see parkletts. A parklett uses one to several parking spaces along a street, and converts them into sitting areas. Parkletts have been shown to increase retail and restaurant activity as well, a boon for pedestrians and businesses alike. Greenery and art can be included to enhance the street level experience. While parkletts looks like permanent structures, they are actually designed to be mobile, so they can be moved quickly as need arises, such as for clearing snow or making room for a parade route. Street signs and lights will be unified as well, along with other features such as news boxes and planters. The streetlights will include solar LED lights and provide a more appealing night time experience in Rosslyn. There may also be new streetlights coming to Rosslyn which could serve as mobile Wi-Fi hotspots. This idea is still under consideration for the Streetscape project.
The new streetscape project will bring a better experience to pedestrians who work, play and live in Rosslyn, making a great urban village even better. The Casey O'Neal Team is here to help you before, during, and after your home-buying or selling process.
If you are ready to find a new village to live in, now is a great time to begin. Get started on your Home Search with the Casey O'Neal Team today, When you are ready to buy, or sell, contact us on the site directly, by email at [email protected], call my office at 703-824-4800 or my cell at 703-217-9090, or visit the office at 5100 Leesburg Pike, Suite 200, in Alexandria.