It's Not That Scary to Buy
Haunted houses and horror movies are nothing compared to the prospect of buying a house. At least that's what some people think. There are all kinds of myths surrounding the purchase of property that make people think they should just stay in a rented apartment for a lot longer than necessary. If you look at these "bogeymen" realistically, you will find that they aren't that scary after all.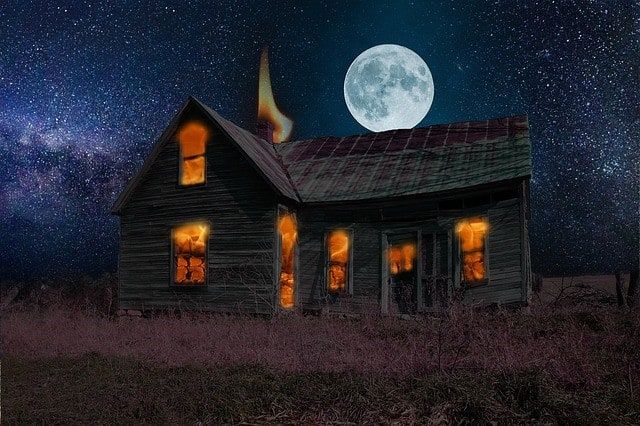 For instance, a lot of people think that they can't even begin to buy a home until they have saved a down payment equal to at least 20% of the purchase price of the home. The truth is that 40% of millennials buy homes with down payments under 10%.
Mortgage lenders, of course would like for you to pay 20% down, but it isn't required. There are conventional loans available with 3%, 5% and 10% down payment. FHA loans have a minimum down payment of 3.5%. Some VA loans are made without any down payment at all. Our team can point you in the right direction for the loan that fits your situation.
Then there's the whole credit score scare. Most people think they need to maintain a FICO credit score of at least 780 to be approved for a loan. Naturally, a good credit score is a plus. There are ways of working around it, though. The fact is that the average credit score on approved loans is 724. Now, if this is the average, that means there are some higher, of course, but it also means some people with lower scores than that were approved.
The very prospect of applying for approval is frightening to some people. They think there's some sort of magic formula for obtaining approval, and the "wizard" hasn't divulged it to them. The plain fact is that most loans are approved. Last month alone, lenders approved 76.4% of loan applications. With the recent uptick in the economy, this number will probably increase.
Perhaps you already own a home, but need a different place because your situation has changed. Maybe you need a larger home, or a smaller one, or a home in a different location. You're afraid to look, though, because you don't think you have enough equity in your present home to buy a new one. If you consult your real estate agent, you might discover that you have more equity than you thought. Over 80% of homeowners have "significant" equity in their homes.
Some people are just plain scared of homeownership altogether. They like the "security" of not having to pay for repairs, maintenance, and such. Let's think about that. To make money on the property, don't you think your landlord is going to figure into your rent the cost of maintenance and incidental repairs? In fact, experts have determined that renting costs 36% more than owning your own home. Add to that the fact that while you're paying rent it isn't accumulating equity, then buying a house becomes less scary and more attractive.
The Casey O'Neal Team of professionals can chase away the scare of buying a home, and can help you with any aspect of your real estate needs. No screams necessary. Just give us a call!