We all remember situations in which we've heard the phrase "settle down." When we were kids, and we got too rambunctious, our parents told us to settle down. As adults, it is usually used in reference to growing up, settling down, getting married, having kids, and quite often, buying a house. It's a popular theme in country and rock music.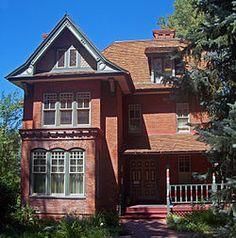 If you look at recent statistics, you might just think that the whole nation is taking those words to heart. The National Association of Realtors (NAR) just published a report with numbers which show people are staying longer in one home. For instance, from around 1987 up to 2008, the average time people stayed in one home (tenure) was six years. After that, the tenure time increased steadily, until it plateaued out at about ten years.
There are lots of reasons for this trend. The housing crisis with its decrease in property values is a large one. People just didn't have enough equity in their homes, and the properties were worth less than they owed on their mortgages. Consequently, they had to stay put.
Well, things seem to be turning around again. The economy is recovering, wages are rising, and a lot of people are in better financial shape. A huge portion, 93.9%, of people with mortgages, now have positive equity in their homes. 78.8% have at least 20% equity.
Another interesting study published by NAR is the 2017 Home Buyer and Seller Generational Trends Report. The survey had 132 questions, concerning such aspects of life as the age, occupation, income, and debt of the respondents. It covered every generation: The Silent Generation, Baby Boomers, Generation X, and Millennials.
They found that Generation X is recovering nicely from the aforementioned economic slump. Of course, one big stumbling block for them is student debt. This student debt problem seems to cross all generations, from the Boomers to the Millennials.
The home buying trends of each generation shows an interesting pattern. For instance, Boomers are buying multi-generational homes to accommodate their children, Millennials, who tend to live with their parents longer.
This space won't allow for the actual breakdown. Here is a link to a more indepth treatment, and a way to download the full report. However, it looks as though the real estate industry may be approaching the numbers which we saw during the housing bubble just before the bottom fell out.
What does this all mean for buying and selling houses? Well, it means that a lot of people may be ready for that big move. If you are selling, you are fortunate that there is a high demand for housing, and there isn't enough inventory to fill that demand. If you are buying, the interest rates are still low enough to allow you to afford a nice home.
Whatever your generation or real estate needs, the Casey O'Neal team of professionals can help you. Give us a call.