How Brexit May Give You More Buying Power
With the surprise vote in Britain to leave the European Union spurring panic across the continent, in the US homebuyers may be experiencing an unexpected windfall: mortgage rates that are now the lowest they've been since late 2012.
The average 30-year conforming rate recorded on Monday was 3.46 percent, very near the lowest average rate recorded in more than three years.
Lower rates mean lower monthly payments and bigger buying power. Those buyers that are well qualified can afford a home that is 8 percent more expensive than at the start of the year. That should be more than enough to offset the rise in prices during that same time frame.
Brexit may have just increased the opportunity to lock in a low associated mortgage rate for a new home. And there may be a new added sense of urgency to the proceedings.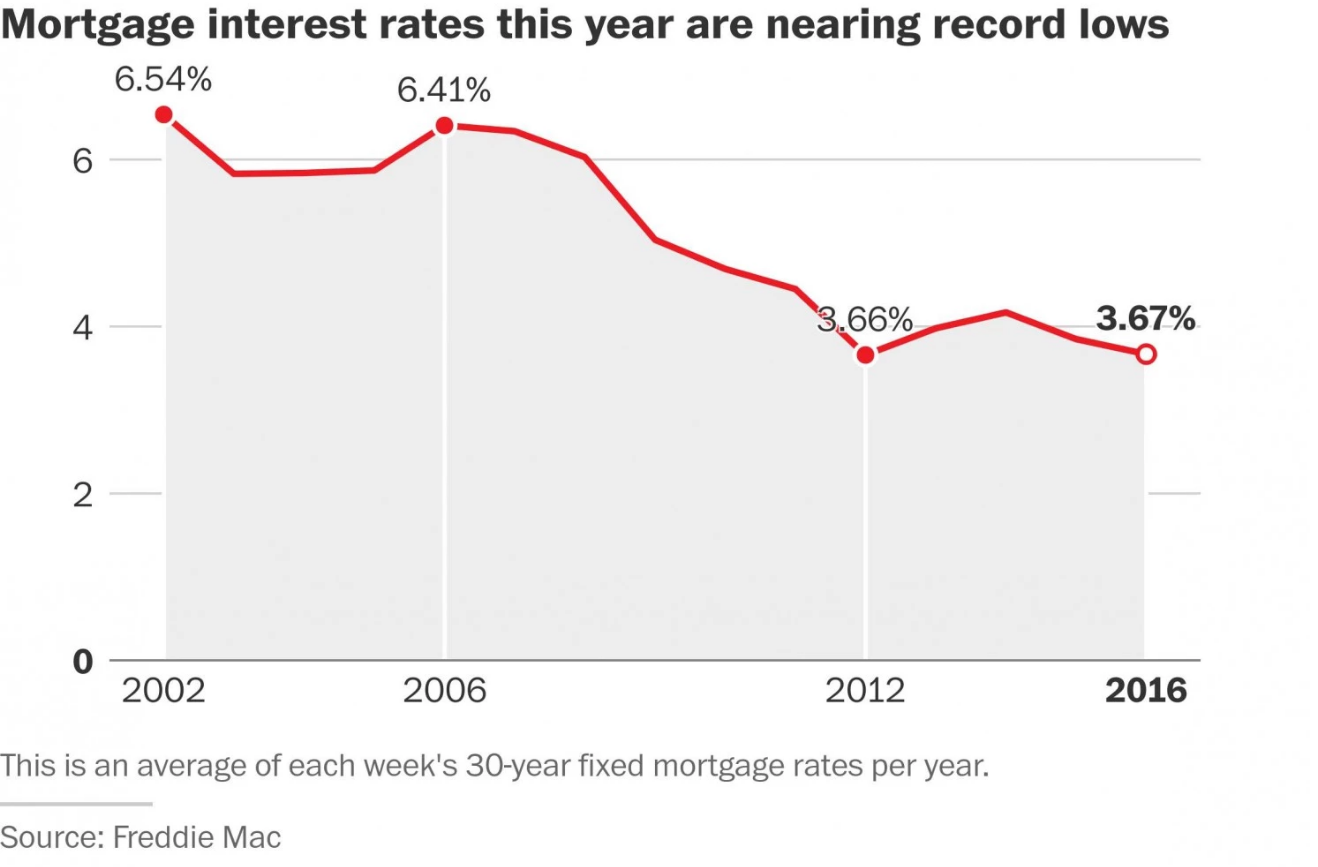 Low mortgage rates were already pushing a strong real estate market this year. Additional factors encouraging the market included pent-up demand from first-time buyers entering the market, move-up buyers looking to expand and retirement buyers. More sales have also been happening to real estate investors. These investors- primarily wealthier and older households- are looking at single-family rentals as an alternative to more traditional investments.
The low rates do have a downside though. Lower rates motivate lenders to be tougher on credit restrictions. Lenders have become more risk-adverse as their profit margins have been decreasing due to lower rates and higher origination and servicing costs. On the whole, lenders prefer refinances, which present less risk and will likely increase again to take advantage of the low rates.
The tighter credit environment will limit the first time buyer pool and will favor those who can avoid financing altogether. Or those who have a grade-A credit. Or those who can afford a 20 percent down payment.
Those already doing well in the real estate market will continue to do so and will be getting a bigger boost from Brexit. Sellers in the right locations and price points will continue to have the upper hand as investors and first-time buyers fight for a limited inventory. Well-qualified buyers will be able to take advantage of historically low mortgage rates. And developers and builders should be able to take advantage of those lower rates to buy more land to fuel expansion down the road.
If you want to talk about what these changes due to Brexit mean for you, please give me a call at (703) 824-4800.