Well, the time change has come, and we have all that extra daylight. Here in the DC/Arlington area, it isn't exactly spring yet. However, people are chomping at the bit to begin their gardening. One can't wait until it's actually spring, and then just decide to make a garden, you know. There is a lot of preparation involved.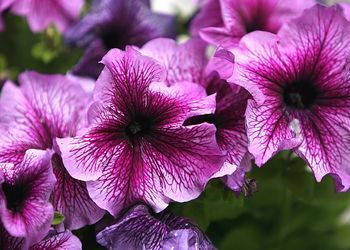 One thing to do early is to order the bulbs you want to plant. If you want summer blooming bulbs, like Dahlias, Lilies, Begonias, and Gladiolas, you'll want them to arrive in time for the early spring planting time. Most bulbs will return for two to three years, so take into account what you planted last year, and the year before that, when you place your order.
Some flowers need a longer growing season, so you should get the seeds and sow them in pots for later transplanting. Bachelor Buttons, Violas, Calendula, and Evening Primrose all are in this category, and should have been sown in January or February. Later, in the early spring, you can start seeds of Pansies, Zinnias, Impatiens, and Marigolds.
If you have a greenhouse, begin readying it now. Over the winter, many different pests and diseases can congregate in the greenhouse. Sweep the place thoroughly. Then, disinfect the whole greenhouse, including the inside of the glass, with a hot solution of disinfecting fluid. Wash all of your potting trays and planters to protect your young plants from diseases, such as "damping off". You'll need to keep the greenhouse open and aired until it is completely dry. You don't want mold and mildew to develop.
Some people will have cleared away the underbrush from deciduous grasses, or the remnants of any herbaceous flowers of their planting beds in the late fall. Others may want to leave a lot of this until early spring, because they want to be wildlife friendly.
You should examine your beds carefully for garden pests, such as slugs, snails, and aphids. Some people wait until spring to clean out last year's summer bedding pots. This is where to be on the lookout for white vine weevil larvae. You'll want to destroy them, and then prepare for the protection of your plants from the white vine weevil with parasitic nematodes, or chemical drenches.
If you want to move any deciduous shrubs, now is the time. It's also time to take a look at the garden "infrastructure". Check your trellises and any fencing, such as the hinges on the gate, for needed repairs. Don't wait until the blistering heat of summer. You should treat any of your wooden structures with a preservative when the weather is dry.
Take the same care and precaution with your gardening tools. It's not just a matter of lightening your work with sharpened tools, although that is a factor. If you keep your tools clean and sharpened, you prevent the spread of certain bacteria and fungi to your newly pruned plants. Happy gardening!