First Time Homebuyers Are Back in the Mix
The latest housing report released by the National Association of Realtors® (NAR) shows that not only are home sales increasing across the nation, but more first-time homebuyers are back in the mix. Home sales are up 3% compared to a year ago. June figures also reported 33% of residential sales were from first-time homebuyers. This is the most the market has seen from first-time buyers since 2012, when they comprised 34% of market sales.
There are some key factors supporting the return of the first-time homebuyer. As the NAR says, "More traditional buyers and fewer investors have been able to close on a home".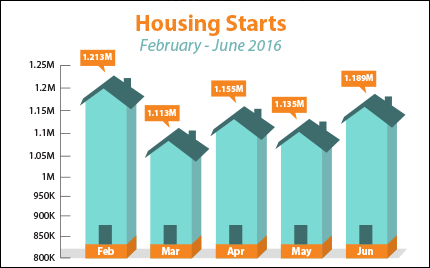 Increasing job opportunities have played a significant role toward helping more people across the nation to be able to own a home. More first-time homebuyers are in the market now as mortgage loan rates have dropped to near-record lows. More affordable homes also appear to be making their way onto the market, in particular in metro areas with greater supply and more gradual price growth.
Other key factors to take note of in the market include:
Cash sales continue to account for 22% of market sales, most often from investors, who feel that real estate is a more secure place to invest compared to securities and the stock market.
Days on the Market is an indicator of current demand for homes. In June, the average of days on the market for homes was 34 days, but with 48% of homes selling in under one month.
Distressed sales are continuing to decline, another indicator of a strong real estate market as homeowners are better able to keep their homes. In June, 6% of home sales were due to foreclosure or short sales, down from 8% the month prior.
Housing inventory is still in shorter supply, making for a potentially strong seller's market as more buyers begin to search for property. There is a 4.6-month supply of homes on the market with 5.8% fewer homes listed.
Median prices continue to rise highlighting the demand for homes. June's median price was reported at $247,700, up 4.8% higher than a year ago.
If these changes in the housing market have you thinking about buying or selling your home, please give me a call at my office 703-824-4800 or my cell at 703-217-9090.