If you have decided to buy a home in the Arlington or D.C. area, you may be wondering whether to look in the city, or in the suburbs. There are advantages and disadvantages associated with each of these choices. Of course, one person's advantage may be another's disadvantage. A lot depends on your particular lifestyle and preferences.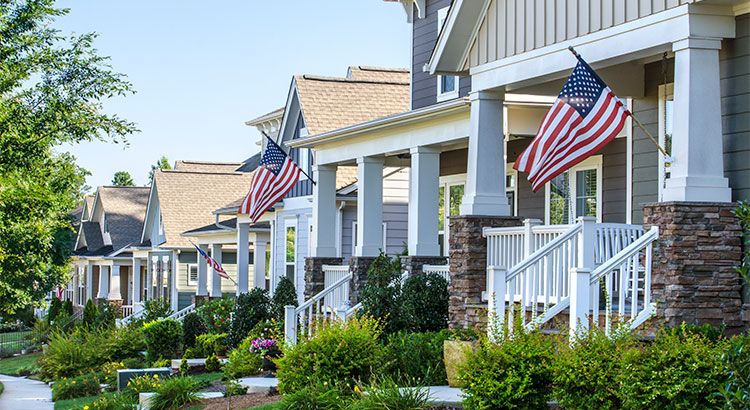 The city has a lot of aspects that are lacking in the suburbs. Things are certainly livelier. You can often walk or take easy public transportation to most of the places you need to go. People who are environmentally aware often prefer not to have to drive everywhere they go. Naturally, in most cities, you need to investigate a neighborhood to see if it is a relatively safe place to live, especially if you have children, or if you are a "seasoned" citizen.
The down side of the city is that the living spaces are often smaller than in the suburbs or the country. People live more closely together, too, so if you are at all claustrophobic, you may want more open space between you and your neighbor. Also, many of the city properties are in neighborhoods that have a bit of history to them, so doing much in the way of (at least external) renovation is probably out of the question. That usually means the exteriors are of an interesting architectural character, though, so that's okay.
One thing that can affect your decision is your employment situation. If you have a job in town, a daily commute from a suburban area can be a hassle. Taking a pleasant walk, or in inclement weather, taking a bus or subway to work might be preferable. Only you know what is an acceptable distance to commute.
Schools in the suburbs have a tendency to have better academic ratings, because the urban schools don't have access to as much tax money. If you have children, and you still want to live in the city, it may be almost a necessity to send them to a private school. That isn't cast in stone. There are good schools in some cities.
There is more space for spending time out-of-doors in the suburbs or the country than in the city. If you like the idea of gardening, or getting on a riding mower, you probably will prefer a suburban home. There are parks where you can see green in the city, but it's not "your" piece of earth. Ownership is another thing that is more important to some people than to others.
Then, there is the proverbial bottom line. Since the city is pretty much "set", and there's not much room for expansion, the properties are more dear, and hence, usually more expensive. Suburban homes are more affordable, so you may be able to get better quarters in the suburbs for less money.
Wherever you may want to buy your home, the Casey O'Neal Team is here to help you with every aspect of it.