Buying a Home in a Seller's Market
Spring is the most common time for people to buy houses. The reasons are varied and not pertinent to this piece. If you have decided it's time to buy a home in the Arlington/DC area, what is important for you to know is that the market is tight. That means that the homes that are available for sale will be snapped up rather quickly, so some strategy is in order.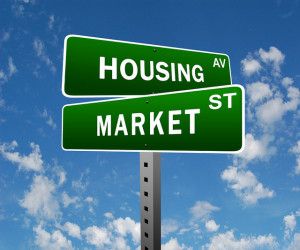 Before you even begin looking, be sure your finances are in order. Check your credit rating, and then get pre-approved for a loan. When the market is tight, some agents won't even take clients to a showing unless they have obtained pre-approval of a loan. Pre-approval also gives you a realistic grasp of what you can afford.
You can begin your search online. That's where most people start. It's a good idea to engage an agent who is experienced in dealing with a tight market. This needn't cost you. The seller typically pays the full commission. When you have found some homes that interest you, your agent can tell from these choices what you seem to want in a home, and can often suggest other places to look.
Once you find a home, you can't waste time. Naturally, you need to protect yourself from unforeseen or undetected problems with a property. When you make an offer, however, it can be contingent on a favorable inspection. When the market is hot like this, many homes will have offers within hours of being listed.
When preparing to make an offer, have your agent call (not text or email) the seller's agent to see what may help to make your offer more attractive. There may be some concessions to make that will augment a flat-price offer. Personal contact is important in these negotiations.
When you have the property inspected, be realistic in your standards. The real reason for these inspections is to be sure the house is what the seller claims it is with no major defects. When the market is tight, the seller is less likely to make what can be deemed as incidental repairs.
Low-balling doesn't usually work in the seller's market. It will often just waste your time and perhaps cause you to lose a property you really want. Make your best offer right away. If you can afford a larger down payment or deposit of earnest money, that will show the seller that you are serious about wanting the property.
One final note: Don't reject a home out-of-hand because you don't like a photo of it. Photos can be deceiving - at both ends. They can make a poor choice look fantastic, but can fail to show the potential in a great property. Your agent can help you sort out the possibilities that will get you the best house for the best price!