Buy Your First Home Without Fear (with Video)
You think you might be ready to buy your first D.C. area home, but you keep hearing horror stories from your friends about the tight market. First time buyers are being outbid and undercut by the "pros". It is true that available homes are being snapped up quickly. That doesn't mean you have to put off owning your own home until the market becomes more "buyer friendly".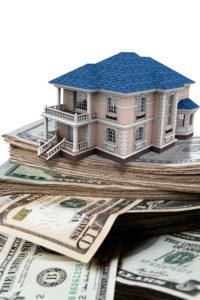 The first thing to do is to arrange your finances. Have you checked your credit score? If there are factors that bring it down, start to clean it up. Pay off as many debts, as you can, especially credit card debts, and consider paying cash for a while. In the meantime, begin to save for a down payment.
Prepare for the loan pre-approval process by gathering documentation. Start a file in which you place W-2's, statements from your bank, and other proofs of income. If you or your spouse is self-employed, you'll need the tax returns from the last two years. Then, get pre-approval. You don't necessarily need to go to your bank for pre-approval. You can learn how the mortgage rate system operates, and calculate what kinds of fees you'll be required to pay. Here's a link for beginning this research at "Money Under 30".
While you're getting ready financially to purchase a home, you can also begin to research the market. Check out the prices of homes in your target neighborhoods. Here is where the preparatory steps described above begin to pay off. Once you have been approved, you will have a realistic price range in which to look. This can save you time and grief. If you stay within, or at least close to your approved amount, you won't waste time looking at, and falling in love with homes you can't afford.
In a tight market, one of the most important steps you can take is to consult an experienced real estate agent. Experience in the bidding process is invaluable when inventory is low, and houses are moving quickly. Your agent may even have contacts that can find you homes to consider that aren't officially listed for sale yet. Competitive bidding can be a delicate business, and your agent can advise you on realistic strategy.
When you look for a home, and there don't seem to be any in your target neighborhood, don't despair. Get creative. Check the neighborhoods in proximity to there. Is there an area where things are in transition? Perhaps you can find a home that will appreciate in value as the neighborhood progresses.
Consider the possibility of purchasing a home that needs some repairs. Some people spend a lot of money staging their home for sale, and they hope to retrieve that money on the price of the house. If you find one that needs some work, you can save money, and in the long run, perhaps the house will exceed your targeted value. You can even apply for a 203(k) loan, an FHA approved loan that can combine the purchase price of the home with the money needed for repairs. That saves the trouble of getting a home improvement loan.
The prospect of buying your first home doesn't have to be scary. If you are considering buying your first home, or if you want to sell a home, the Casey O'Neal team of experts is here to help you through the process. Give us a call!