The die is cast! You have closed the deal on your new D.C. area home, and you have the keys clutched tightly in your hot little fist! You can't wait to move in, right? Not so fast! Don't just begin moving things in, willy nilly. There's a right way and a wrong way to move into a new house.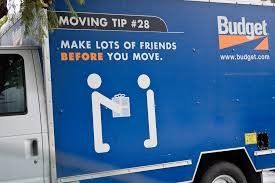 Let's begin with those aforementioned keys. You have all the copies, right? Are you positive about that? What if the previous owner gave copies to some friends and/or relatives and forgot about it? It may be a good idea to change all the locks in the house before you move into it.
The house is empty, so now would be a good time to do any painting or remodeling needed. When will it ever be this easy again? That goes for doing a thorough cleaning of the place before you move, too.
As you pack your belongings in preparation for the move, do it in a manner in which you can make an inventory of at least your valuables. Some people have a notebook and list things as they pack. Others take pictures. Still others do both. At any rate, keep track, so you know you have it all after you've unpacked in your new home.
Be sure to defrost your refrigerator a day or two before the move, so you can get all the moisture wiped up. Take pictures of the way all your electronics are connected, so you can duplicate it after the move. You'll want to schedule the movers (if you are hiring them) about a month in advance, taking note that weekends are probably more expensive. Line up any helpers you know with promises of pizza & drinks afterward. Some people make a master plan by getting a large calendar, and writing in which tasks to do when, such as changing your address with the post office a week before you move.
Here are just a few packing suggestions. Pack heavy items like books and dishes in smaller boxes, so you don't break your back carrying them. Use blankets and towels to cushion delicate items, (or you could pay for bubblewrap). As you pack, put aside any items you are going to sell or donate. Clearly label the boxes as to room and content.
It's a good idea to have a clear bin in which you pack things you'll need on the first night in your new home. Also, have each person pack an overnight bag with essentials like night clothes, toothbrush, fresh clothes, etc.
When you pack the truck, place the large, heavy items in the truck first. Once you've moved all the furniture into the new house, make the beds first. You'll be glad you did. There are all kinds of moving tips online. The Casey O'Neal Team can help advise you on any aspect of your move. Welcome to your new home!