When Mother's Day comes around, it's interesting to try to understand the role of a mother. If you look back in History, you can see the influence of mothers on lots of famous (and infamous) people. The old saw about the hand that rocks the cradle ruling the world, may have a lot of truth to it.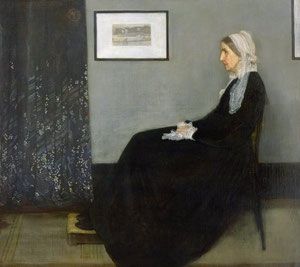 George Washington put a lot of his military history into letters to his mother, always addressing her as "Honored Madam" in his greeting. His famous letter describing the Battle of the Monongahela during the French and Indian War is a case in point. He must have had a great rapport with his mother to discuss his activities in detail like that. He referred to her as the "most beautiful woman I ever saw", and attributed all of his success to her.
Another president, Abraham Lincoln, had such filial affection for two mothers. He referred to Nancy Hanks Lincoln, his birth mother, who died when Abe was only 11, as his "angel mother". He declared that he owed everything he was or did to her. When his father married the widow, Sarah Bush Johnston, she became an integral part of Abe's life. He called her "Mother", and confided to friends that she had been his best friend, and that he loved her as much as any son ever loved a mother.
Then you have examples of the tireless, unremitting, unrelenting love of a mother for her child. A case in point is Sojourner Truth. She was freed in 1826, but her children, who were born after July 4, 1799, were required to stay in service for a certain period of time before gaining their freedom. This was in the state of New York, where slavery was being abolished gradually. Her 5-year-old son was sold illegally to a plantation in Alabama. Against all odds, Truth raised the money for an attorney, and fought to have her son returned. Her efforts were successful in the spring of 1828, when her son, somewhat worse for the wear, was returned to her.
Thomas Edison's dyslexia was frustrating to his teacher, who called him addled. His mother took umbrage at this, and when she failed to elicit an apology from the teacher, she took him out of school and instructed him herself. Later in life, Edison said, "My mother was the making of me. She was so true, so sure of me; and I felt I had something to live for, someone I must not disappoint."
Washington Irving has this (among other quotes) to say: "The love of a mother is never exhausted. It never changes - it never tires - it endures through all; in good repute, in bad repute. In the face of the world's condemnation, a mother's love still lives on."
Charles Chaplin, the actor whose career in acting, directing, writing, and composing spanned more than a half century, revered and loved his mother, saying of her, "It seems to me that my mother was the most splendid woman I ever knew… I have met a lot of people knocking around the world since, but I have never met a more thoroughly refined woman than my mother. If I have amounted to anything, it will be due to her."
Stevie Wonder used his lyrical talent to describe his mother. "Mama was my greatest teacher, a teacher of compassion, love and fearlessness. If love is sweet as a flower, then my mother is that sweet flower of love."
Space does not permit a full treatment of this topic, but this small sampling is offered with a sincere HAPPY MOTHER'S DAY! to all mothers!