6 DIY Projects That You Should Never Attempt Yourself
Are you a fan of HGTV and DIY shows? Many people use their interest in the shows as a starting point for their own DIY projects. As contractors know all too well, home improvement shows are more about the people they feature than the actual work that goes into projects. They tend to gloss over a mountain of details about how repairs and renovations actually get accomplished.
So, when it comes to inspiration, TV or YouTube is a great place to start but beyond that, a little knowledge can be a dangerous thing. Certain jobs can be too complicated, too dangerous or even too expensive as the equipment you would need would in fact cost more than hiring a contractor.
A good rule of thumb is- if you don't already own or you aren't already familiar with 90% of the tools or accessories you need for a project, then hire a pro.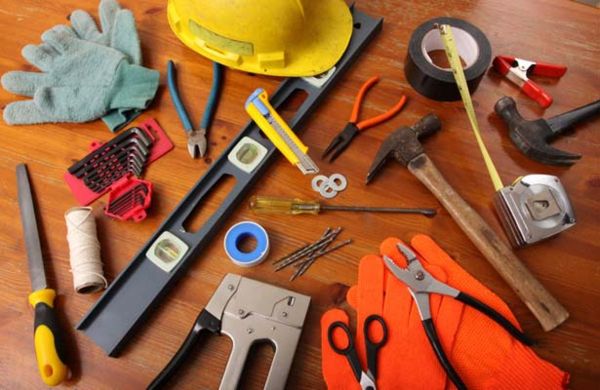 To help you avoid massive headaches, or worse, here is a list of six DIY projects to avoid.
Molding
If you watch the DIY TV shows, you have likely seen an episode where a quick addition of crown molding classed up a room. But beware: no walls in a house are perfectly straight, not even in a brand new house. And no amount of caulk will smooth over imperfections. Experts who do molding use various techniques to ensure your moldings are aligned and will stay that way. One such technique is scribing, which involves painstakingly shaping your material with tools so that it fits flush. All told, this project is not for the amateur DIYer.
Floor Refinishing
It's relatively easy to rent equipment to sand your hardwood floors- the first step in refinishing them. You're just sanding off the top layer of wood, right? But even expert carpenters won't tackle this job by themselves. Sanding machines require what the experts refer to as, "the right touch". This is the overall feel for the machine that they use day in and out. No matter how many videos you watch, you won't get the feel for the machine unless you use it a bunch and a few seconds too long could result in drum marks on the floor that will be extremely difficult to cover up.
Electrical Work
Experts encourage homeowners to steer clear of all electrical except changing a light bulb.
YouTube can be a good source for electrical tutorials, but a good rule of thumb is if your wires look different than what you are watching, step away from the project and avoid having to guess.
With more than 400 deaths per year resulting from faulty electricity, according to the Electrical Safety Foundation, it really is not worth the risk to yourself or your family.
Tiling
This isn't a total "avoid at all costs" but a great looking tile job does require more planning than most people realize. Even if you lay out the tile, measure and measure twice, you will still need to cut edges and work around faucets. And there's a steep learning curve to learning to cut tile. Glass mosaic tiles are the toughest to cut. Even if you buy the bigger tiles so that there are fewer to install, you would be surprised to find that it's even harder to cut than the tiny glass mosaic ones. There will be a lot of waste as well. Save yourself the trouble and just hire a professional.
Roofing
Experts agree- steer clear of the roof completely.
It's not that roofing is terribly complex; it's the scale of the project and the danger level.
According to the National Safety Council, more than 6,000 Americans die each year from falls, primarily from ladders or roofs while cleaning gutters or fixing roofing.
'Permit Needed' Work
If you don't have a clear grasp of how to get the permit- or why you need one at all- avoid the project. Many DIYers skip the permit altogether but they run the risk of being shut down if they are spotted by an inspector or if a nosey neighbor tattles on them.
Aside from the inconvenience of being shut down or tattled on, you may also run the risk of selling your house. Why? Because all unpermitted work must be disclosed when selling. This can cause a chain reaction, because many buyers will be unwilling to take on a home with potentially dangerous work. And they might have trouble financing due to the unlawful alterations in the home.
The best rules of thumb are typically, painting, built-ins or simple projects such as adding a chandelier don't require permits. Once you're changing the footprint of the house, you need a permit, which means you should probably call a contractor ASAP.
For contractor suggestions or other technical resources in our area, feel free to call me, Casey O'Neal, at 703-824-4800 or email me at [email protected].