What's Happening Around Town?
Here are a few local events that we're excited about!
August 13th and 14th
Get ready for school and have some community fun. Head over to the Alexandria Side Walk Sale in Old Town and Del Ray. You will not only get some great deals, up to 80% at some shops, there is even an Instagram photo contest you can enter for an Alexandria Prize Pack. This popular annual Alexandria tradition is coming up August 13-14th. For more details, be sure to check their website.

The Arlington County Fair is one of the largest free events on the East Coast and has been providing quality entertainment for 40 years. In recent years, attendance has reached 74,000 as people come from Arlington and Northern Virginia to enjoy competitive exhibits, midway rides and games, entertainment, vendors, racing piglets, and more. Each year Thomas Jefferson Community Center is transformed into a special place with something for everyone to see. Admission is free, and shuttle service is provided from locations throughout Arlington.
August 19th to the 28th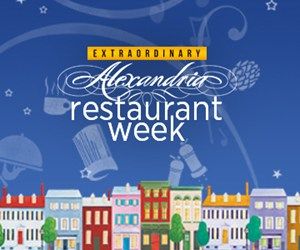 It's that time of year again, get out an enjoy some great eats during Alexandria's Restaurant Week. In full swing from August 19th through the 28th, you can get amazing deals and incredible restaurants, for both lunch and dinner. There will be a lot of exciting tasting events and special deals at restaurants, cafes and taverns across Alexandria. Check out the website and make a reservation today.
August 27th
Join the Arlington County Police Department at Kenmore Middle School on Saturday, August 27th, for their annual Summer Block Party. This is a great family fun day, and wonderful way to celebrate the end of summer. Summer fun and safety rule day, from a Kid Zone, to K9 demonstrations, and much more. You can even experience 15 minutes of life as an police officer. Check out the Facebook event page for all the details.