Northern Virginia Housing Expo Helps Homebuyers
If you are planning to buy your first home, there is a lot to learn before you take the big step towards the biggest single investment you may make. The process and all the options that are available for getting a loan and finding a home can be overwhelming. But you need not worry too much. There is a great one-stop expo just for you. Coming up on March 19th is the Northern Virginia Housing Expo where you can join in workshops and visit exhibits geared to help you navigate the home-buying process.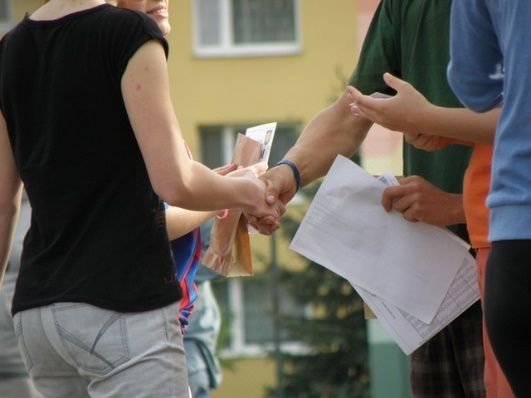 This year marks the 6th annual free housing expo put on by AHOME Foundation with the help of Arlington, Fairfax, Loudoun and Prince William Counties along with the cities of Alexandria and Falls Church, the town of Herndon and the Virginia Housing Development Authority. These organizations and communities understand the importance of understanding home ownership. Being able to make informed decisions towards your first home purchase can make a big difference in how the process goes toward helping you find the home that is right for you and then being able to keep it.
The expo runs from 10:00 am to 3:00 pm and includes workshops on credit scores, understanding if you are ready to buy, household budgeting, buyer-assistance programs, and more. There are also free financial counseling sessions available on a first-come, first-serve basis. These will be offered from 11:00 am to 2:00 pm. If you want to take advantage of this service, bring your latest credit report and copies of your bills and debts owed so they can be reviewed by a counselor. This is expected to be a popular feature of the expo so plan to arrive early to help get into a session.
Within the exhibit area of the expo, you can meet with a variety of mortgage lenders, housing assistance program representatives and housing counselors. There will also be different home products and services on exhibit and several different community resources from the state level on down to county, city and community level organizations. Whatever questions or concerns you may have toward buying your first home, this is one place where you can find the answers.
The Northern Virginia Housing Expo is a great place to begin preparing for your first home. The Casey O'Neal Team is here to help you before, during, and after your home-buying or selling process. Casey has prepared a special report called "The Ten Dumbest Mistakes Smart People Make When Buying or Selling a Home" that we would like to offer you or anyone you know.
To get a free copy, contact us on the site directly, by email at [email protected], call my office at 703-824-4800 or my cell at 703-217-9090, or visit the office at 5100 Leesburg Pike, Suite 200, in Alexandria.